Keynote Presentation
The Printing Security Imperative
With rising compliance requirements and costs, businesses are forced to dedicate significant resources toward tracking regulatory changes or outsourcing compliance activities just to stay on the up-and-up. With the average data breach cost approaching tens of millions in regulatory fees and cleanup, even cybersecurity insurance is now a serious consideration for companies in the public eye.
HVAC systems, POS terminals, Wi-Fi routers, and vending machines are just a few smart endpoints on your company's network. Even though these have all been successfully hacked in the past, a few seemingly innocuous technologies have been linked to high-profile, expensive data breaches.
Today's security pros are balancing competing priorities when it comes to security. They're working to mitigate the risk of cyber attacks, and they're adopting safeguards against internal or external data theft. IT teams are also balancing the rapidly changing, steep measures for meeting legal and regulatory requirements and industry standards through audits.
Sponsored by: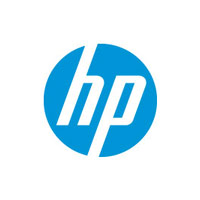 HP Inc.